Code: Bp_165
Sex: female
First sighting: 25 March 2021
Total number of sightings: 5
Axe is a whale with a very particular pattern in the central part of the chevron, with a white spot at the end approaching the blazer area.
The dorsal fin has a standard shape, with no visible markings. But it has a cut in the peduncle area, between the dorsal fin and the tail, as a result of an interaction with a boat, it looks like a cut with a propeller.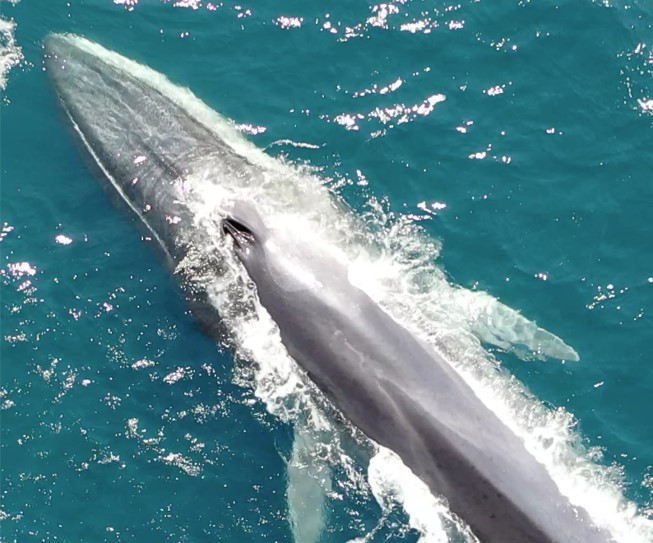 A bit of history
Axe was observed on 5 occasions between March and April 2021. The first time we spotted it was feeding alone off the coast of Garraf and on the other four occasions it was searching for food or travelling either alone or accompanied by another individual, on different days with different individuals. But, as a curiosity, there were two days when we sighted Axe with the same male around, on one occasion together (within the same sighting) and on another occasion they were in the same area but more separated (in different sightings but in a more or less close area).
When you adopt it, we will send you an adoption certificate together with the individual's file.
During the adoption period you will be notified of new sightings of the individual and you will be sent the annual report with the main results and highlights of the project.
Adoption fee:
50 euros per year