Code: Bp_007
Sex: female
First sighting: 13 April 2013
Total number of sightings: 10
Its name comes from the pigmentation pattern on its head, the chevron, which is reminiscent of a phoenix.
It has a triangular fin without any notable notches, only a small notch on the front part of the fin, near the tip.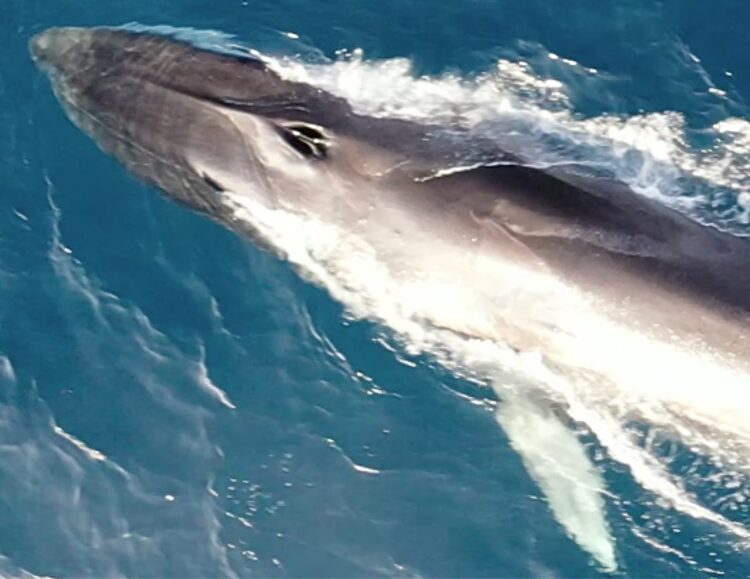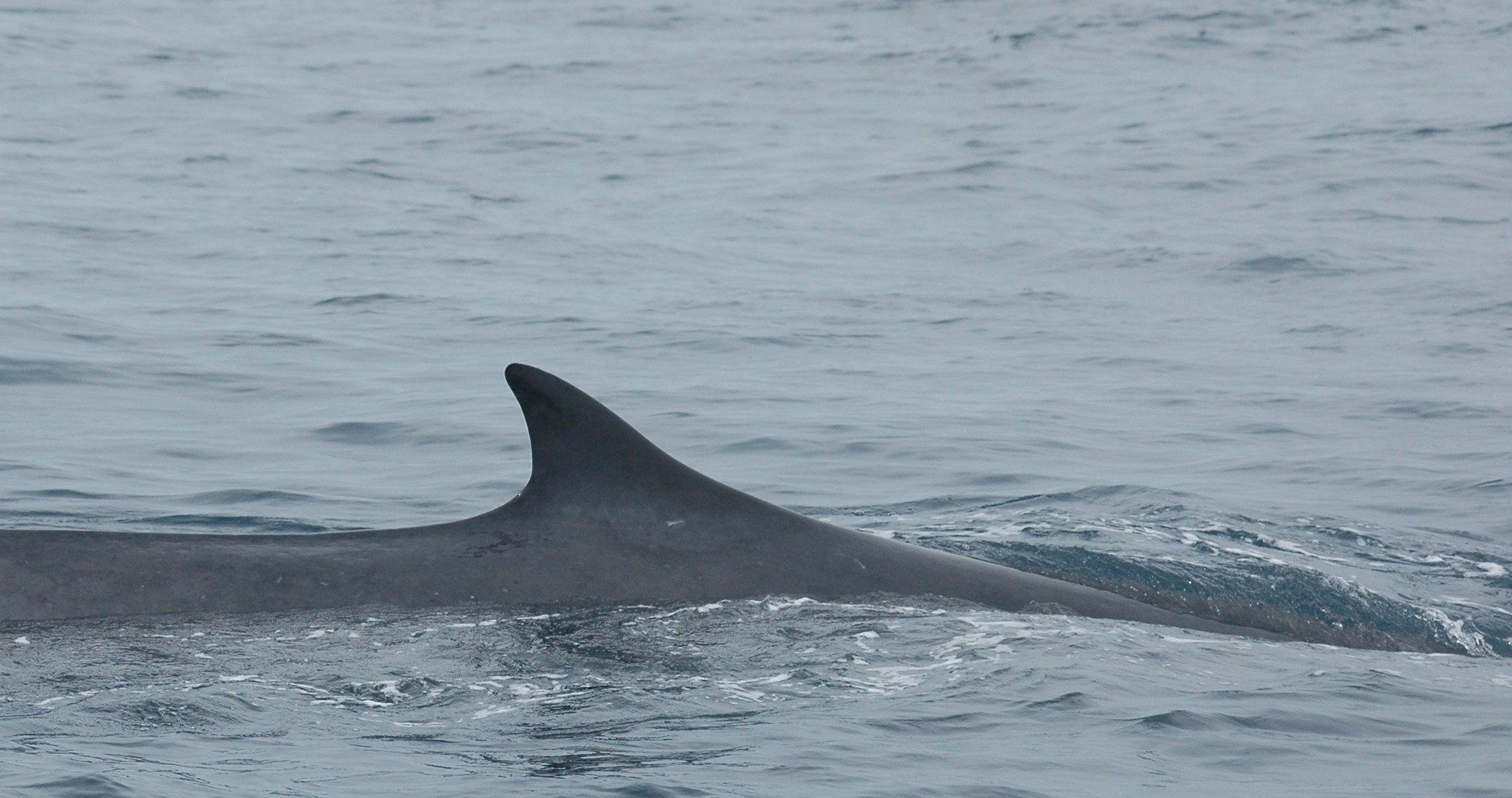 A bit of her history
Phoenix has been sighted by the research team for 5 seasons, some of them more than once. It is an animal that has been sighted two or three days in a row in a couple of seasons. It has been sighted both alone and together with other individuals, going with different individuals each time it has been sighted in a group.
When you adopt it, we will send you an adoption certificate together with the individual's file.
During the adoption period you will be notified of new sightings of the individual and you will be sent the annual report with the main results and highlights of the project.
Adoption fee:
euros per year